Shop The Lowest Prices on Brand New Books
Why pay full price for books? With Book Outlet, you will always get read-iculously low prices on brand new books. We're talking up to 90% off regular retail value. Plus! We have FREE shipping available. Start shopping today!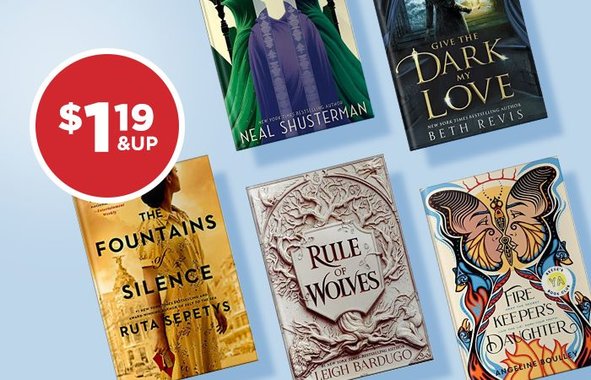 Most Wanted YA from $1.19
See what all the buzz is about by checking out these fantastic YA fiction titles. There's something new added every day.
Shop Now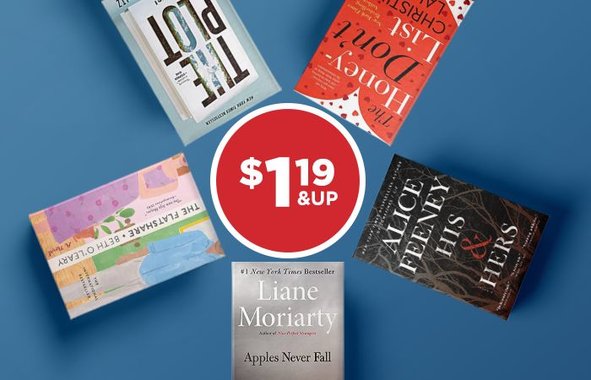 Popular Fiction from $1.19
This list comes complete with classic tales, exciting new debuts, and beautifully written masterpieces. There's something for every reader.
Shop Now
Super Cheap Prices on Top Categories
Go on soaring new adventures and escape to new worlds with these must-read fantasy novels.
Shop Now
Looking for a swoon-worthy new read? Look no further. Check out these romantic tales.
Shop Now
Thrilling stories that will take you on a roller coaster ride of twists and turns you'll never see coming.
Shop Now
Great Deals on Books for Adults
Amazing Savings on Books for Kids
Low-priced sets starting at $3.99
From making beautiful masterpieces to science experiments and even dazzling puzzles, there's something for everyone in the family. Plus, who doesn't love the amazing deals?
Shop Now