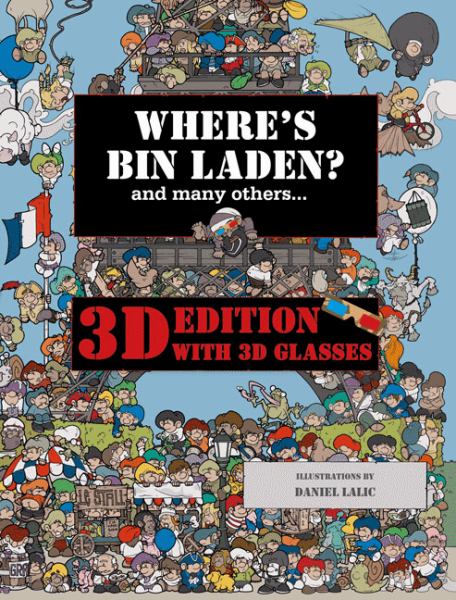 Where's Bin Laden?
List Price:

$14.95

Our Price:

$4.99 USD

Qty Avail:

4
View Cart » Gift Add to Wishlist
Now in 3D with 3D glasses included!!

Can you find the elusive Bin Laden amongst astoundingly intricate drawings in such diverse locations as Paris, Sydney, Afghanistan, Bali, Egypt, Spain? Search for all kinds of weird and wonderful characters as well as Bin Laden himself. Includes a checklist of objects and people to look for at the back of the book.