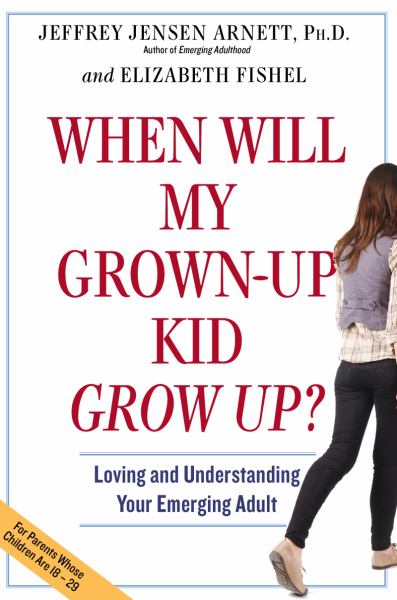 When Will My Grown-Up Kid Grow Up?
List Price:

$23.95

Our Price:

$3.99 USD

Qty Avail:

100+
View Cart » Gift Add to Wishlist
Finally, a guide to the last big challenge of being a parent. You devoured every word of What to Expect When You're Expecting. Lived by Dr. Spock, Penelope Leach, and T. Berry Brazelton. Learned how to talk so kids will listen, and listen so kids will talk. Now it's time to help your child launch, and this is the book that shows how to trust yourself and your child. How to step back while staying connected. How to believe that what looks like flailing actually enables your emerging adult to become a healthier, happier grown-up. And to know that, in the end, everything will be OK.
---
More info...
ISBN 13:

9780761162414

ISBN 10:

0761162410

Publisher:

Workman Publishing Company

Language:

English

Pages:

293

Size:

9.25" l x 6.50" w x 1.00" h