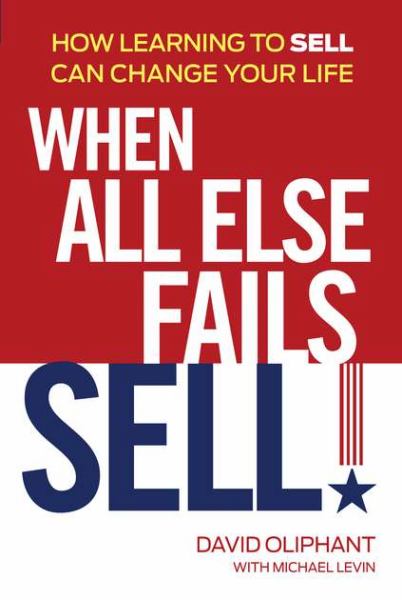 When All Else Fails, Sell!
List Price:

$19.99

Our Price:

$4.99 USD

Qty Avail:

56
View Cart » Gift Add to Wishlist
Whether in good times or bad, there is always a job for a person who knows how to sell. It is in this spirit of optimism and entrepreneurialism that veteran author and salesman David Oliphant discloses his most proven secrets of success for the art of salesmanship. In When All Else Fails, Sell!, Oliphant expertly weaves lessons learned over his 40-year career into an inspiring story of a marine thrust into a new life at home and who is guided to sales success by the wisdom of his grandfather. It is poignant, gripping reading, made even more powerful by its wise and timely instructions that are perfect for any worker in today's last changing economy.
---
More info...
ISBN 13:

9781606524299

ISBN 10:

1606524291

Publisher:

Reader's Digest

Language:

English

Pages:

159

Size:

8.52" l x 5.93" w x 0.77" h