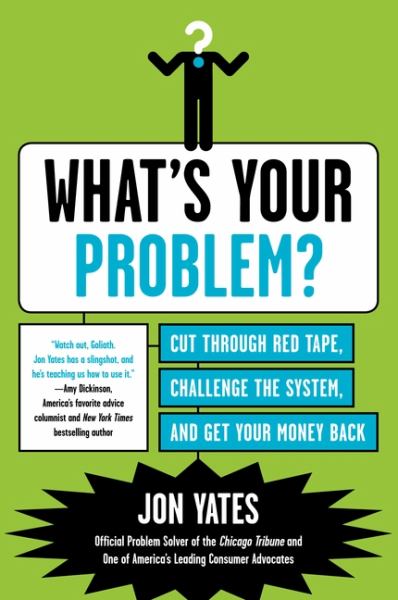 What's Your Problem?
List Price:

$14.99

Our Price:

$3.99 USD

Qty Avail:

1
View Cart » Gift Add to Wishlist
You're being overcharged on your electric bill. Your health insurance denies a claim you know it should pay. The airline refuses to reimburse you for your lost luggage. Your contractor disappeared with the down payment. You just got a parking ticket for someone else's car.
If these problems sound familiar, this is the book for you. As creator of the popular "What's Your Problem?" column in the Chicago Tribune, Jon Yates has helped thousands of people take charge of their problems and get satisfaction from airlines, utilities, government agencies, health insurance companies, and more. His readers have already gotten back more than $1 million of their hard-earned money from greedy businesses and agencies—and now you can too! Packed with tips, strategies, and dozens of real life examples and success stories, What's Your Problem? is a must-have book for every household in America.
---
More info...
ISBN 13:

9780062009883

ISBN 10:

0062009885

Publisher:

HarperCollins Publishers

Language:

English

Pages:

258

Size:

8.00" l x 5.31" w x 0.61" h