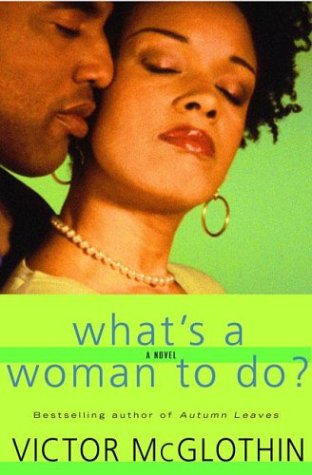 What's a Woman to Do?
List Price:

$19.95

Our Price:

$5.99 USD

Qty Avail:

5
View Cart » Gift Add to Wishlist
When a corporate diva Janeen Hampton-Gilliam meets the kind of dream man that'll make most women want to trade theirs in, her struggling marriage with a philandering husband gets even harder to maintain. Throw in trouble at work and a novel that tells the deepest secrets of her youth, and Janeen has more on her plate than she can handle. Her younger sister, Sissy, is having the time of her life working dirty real estate deals and enjoying her friendship with the young women who are paid mistresses to Dallas's powerful men. But when the only man she's ever loved suddenly reappears, he causes more drama than she could imagine. And then there's Joyce - the eldest of the three, who spends most of her time praying for the sins of the other two, while at the same time dealing with hidden secrets of her own. When she sees a woman who looks suspiciously like Sissy in a compromising position with Janeen's wayward husband, she has to decide which sister deserves her allegiance.
---
More info...
ISBN 13:

9780312286873

ISBN 10:

0312286872

Publisher:

St. Martin's Press

Language:

English

Pages:

295

Size:

9.66" l x 6.22" w x 1.00" h