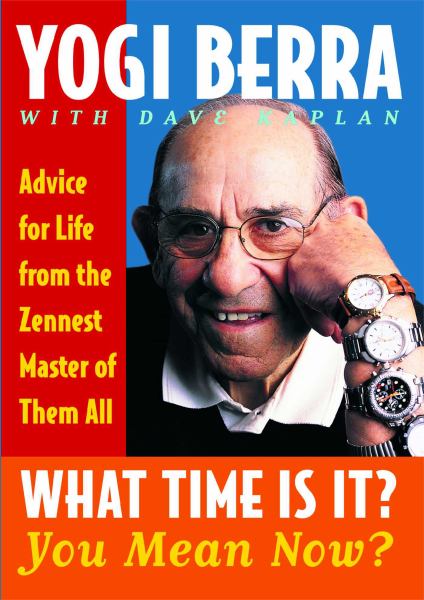 What Time Is It? You Mean Now?
List Price:

$12.00

Our Price:

$2.99 USD

Qty Avail:

100+
View Cart » Gift Add to Wishlist
Could Confucius hit a curveball? Could Yoda block the plate? Can the Dalai Lama dig one out of the dirt? No, there is only one Zen master who could contemplate the circle of life while rounding the bases. It's Yogi Berra, of course, and in What Time Is It? You Mean Now? Yogi expounds on the funny, warm, borderline inadvertent insights that are his trademark. Twenty-six chapters, one for each letter, examine the words, the meaning, and the uplifting example of a kid from St. Louis who grew up to become the consummate Yankee and the ultimate Yogi.
---
More info...
ISBN 13:

9780743244534

ISBN 10:

0743244532

Publisher:

Simon & Schuster

Language:

English

Pages:

167

Size:

7.01" l x 4.95" w x 0.51" h