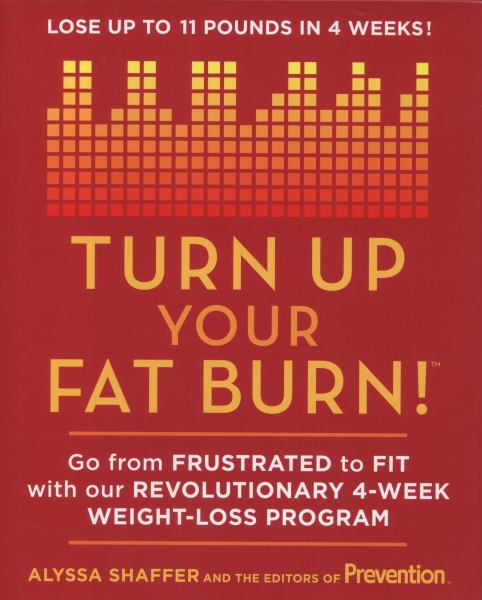 Turn up Your Fat Burn!
List Price:

$26.99

Our Price:

$6.99 USD

Qty Avail:

100+
View Cart » Gift Add to Wishlist
Sometimes it feels like no matter how many miles you walk, you're still getting nowhere when it comes to weight loss. Finally, get the results you want and rev up your metabolism for good with Turn Up Your Fat Burn! This unbeatable fitness plan harnesses revolutionary new studies on metabolic science, combining fat-burning cardio intervals with metabolic strength circuit training into one easy and effective routine. The key is discovering your personal VT1 threshold - the point at which your body switches from feeding on carbs to converting fat stores for energy. In just 4 weeks, train your body to tap into your real fat-burning zone for a metabolism boost that will melt excess fat long after your workout ends. In only four workouts per week, trim your belly, back, thighs, and more while building lean muscle from head to toe.
---
More info...
ISBN 13:

9781609610494

ISBN 10:

1609610490

Publisher:

Rodale Books

Language:

English

Pages:

356

Size:

9.19" l x 7.77" w x 1.24" h