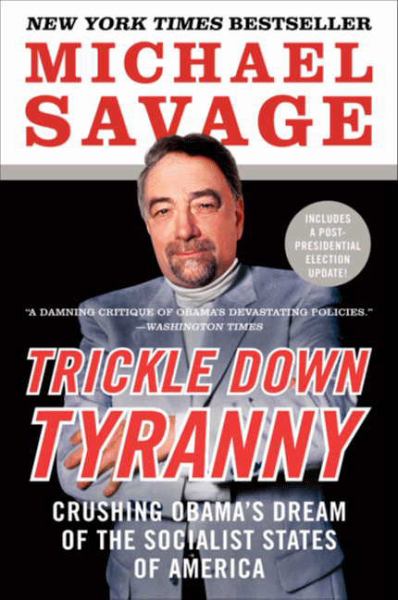 Trickle down Tyranny
List Price:

$15.99

Our Price:

$5.49 USD

Qty Avail:

9
View Cart » Gift Add to Wishlist
This one book can stop Obama's tyranny. The USA or the USSA? The United States of America or the Union of Socialist States of America? That is the question.
Now that he has seized a second-term, will President Obama transform the greatest engine of freedom the world has ever known into a Stalin-like dictatorship? Or can the American people finally expose and rid themselves of this regime? Obama is transforming us into a second-class nation, with communists and Islamists given free rein to expand their power.
As Obama accrues power with little opposition and his oppression creeps down from the top, the American people must stop the tyranny
---
More info...
ISBN 13:

9780062084002

ISBN 10:

0062084003

Publisher:

HarperCollins Publishers

Language:

English

Pages:

325

Size:

8.25" l x 5.50" w x 0.84" h