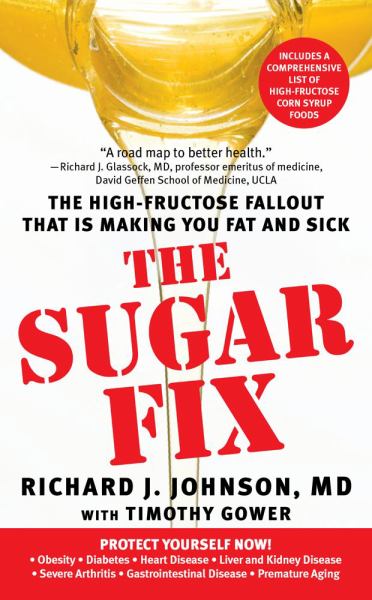 The Sugar Fix
List Price:

$7.99

Our Price:

$3.49 USD

Qty Avail:

9
View Cart » Gift Add to Wishlist
WHAT YOU DON'T KNOW ABOUT FRUCTOSE AND HFCS COULD KILL YOU
Cutting back on the fructose in your diet could save your life -- and shrink your waistline. Table sugar and high-fructose corn syrup (HFCS) -- the primary sources of fructose -- are staples of our food supply, and are even found in foods that aren't necessarily sweet, like breads, soups, ketchup, and salad dressing. These sweeteners are linked to health problems such as obesity, diabetes, and joint and abdominal pain. They may also increase your risk for liver and kidney diseases, premature aging, and certain types of cancer.
THE SUGAR FIX OFFERS A REAL SOLUTION FOR LOSING WEIGHT AND TRANSFORMING YOUR HEALTH -- TODAY
The Low-Fructose Diet: Reduce your consumption of fructose by up to one-half the amount in the typical American diet -- and still satisfy your sweet tooth
The 12 Rules for Healthy Eating: Sustain a low-fructose diet for life
The Low-Fructose Lifestyle: Counteract sugar's harmful effects through physical activity, sun exposure, supplements, and more
More Than 30 Low-Fructose Recipes: Prepare easy, delicious meals
At-a-Glance Fructose Finder: Compare the content in dozens of your favorite foods
---
More info...
ISBN 13:

9781439101681

ISBN 10:

143910168X

Publisher:

Pocket Books

Language:

English

Pages:

390

Size:

6.75" l x 4.19" w x 1.10" h