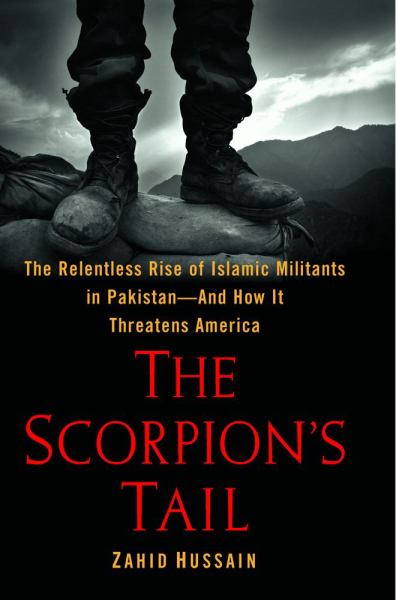 The Scorpion's Tail: The Relentless RIse of Islamic Militants in Pakistan--And How It Threatens America
List Price:

$16.99

Our Price:

$6.99 USD

Qty Avail:

21
View Cart » Gift Add to Wishlist
From deep inside Pakistan's dangerous and lawless regions, an urgent account of the rise of Islamic extremists now targeting the United States and the deeply troubling effects of the secret U.S. war against them.

One of the most respected reporters working out of Pakistan, Zahid Hussain chronicles how Islamic extremist groups based in Pakistan's remote tribal territories have unleashed a reign of terror on U.S. forces in Afghanistan and within Pakistan, training a growing flood of new recruits in terrorist tactics and suicide bombing, including attempted Times Square bomber Faisal Shahzad. He is the first to reveal how a loose constellation of groups has now come together to form a distinctive Pakistani Taliban organization, working closely with al Qaeda and evolving into a newly powerful and deadly fighting force—with deeply entrenched support networks in major Pakistani cities—despite major operations against them by the Pakistani army and the assassination of many of their leaders by CIA-operated drone aircraft.

Reporting from the scenes of a number of drone missile strikes, and in interviews with a number of attempted suicide bombers, he reveals the shocking extent of anti-Americanism the drone strikes have stoked due to civilian deaths, driving a new breed of highly educated, middle and upper class Pakistanis into the militant groups. His revelatory account is an urgent wake-up call about the revenge effects of U.S. policy in Pakistan and how volatile the situation there has become.
---
More info...
ISBN 13:

9781439120262

ISBN 10:

1439120269

Publisher:

Free Press

Language:

English

Pages:

244

Size:

9.00" l x 6.00" w x 0.80" h