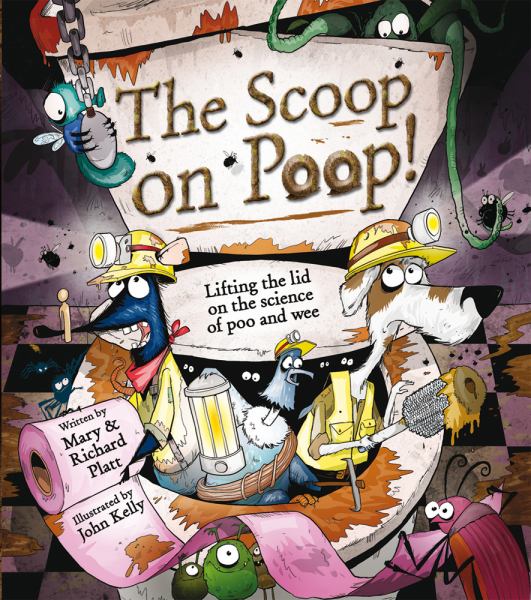 The Scoop on Poop!
List Price:

$7.99

Our Price:

$3.49 USD

Qty Avail:

13
View Cart » Gift Add to Wishlist
As a followup to Plagues, Pox, and Pestilence, this book is A fascinating, humurous, but seriously scientific exploration of poo and wee
Every grownup knows that there is one universal topic that fascinates children without exception: poop and pee. But what they may not know is that throughout history, the products of our bladder and bowels have helped us to build houses, wash and dye our clothes, fertilize crops, treat illnesses, solve crimes, control pollution, and create fuel, energy, and explosives. With just the right amount of humor, this book uncovers the fascinating stories behind mankind's ingenious use of this most natural of resources, and young readers will love pouring over the droll illustrations and endearing characters that populate the pages. From wizards using 'magical urine', to soldiers fighting with exploding piles of dung, pee-wielding beauty therapists, and much, much more - this book uncovers the history and the science behind the one topic that unites us, young and old.
---
More info...
ISBN 13:

9780753469231

ISBN 10:

0753469235

Publisher:

Roaring Brook Press

Language:

English

Pages:

48

Size:

9.34" l x 9.03" w x 0.23" h