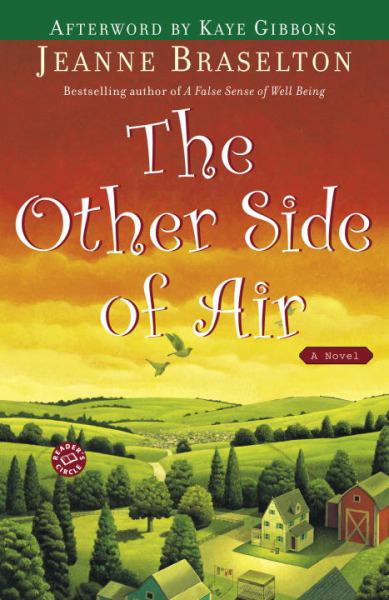 The Other Side of Air
List Price:

$12.95

Our Price:

$3.99 USD

Qty Avail:

1
View Cart » Gift Add to Wishlist
Katy Doyal has loved her husband, Ephraim, since their very first meeting in Rome, Georgia, when she was eight years old. Now, realizing that her time on earth is slipping away, Katy is determined to leave behind an orderly life and enlists the help of a stranger - a middle-aged, robust, wild-haired woman named Rose - to become a caretaker to her dear, dotty curmudgeon. After Katy passes, Ephraim is surprised to notice that his grief is easier to bear thanks to the arrival of this outsider. Even Katy, observing the events from the great beyond, is pleased.

If only Katy and Ephraim's only child, Wyatt, could be so accepting. After moving to California to start his own life, Wyatt is still unable to escape his feelings of insecurity and exclusion from his parents' ironclad union - a neediness that endangers his own marriage, and threatens to overshadow his mother's death and upstage his father's mourning.

But Rose isn't about to let anything distract her from her sacred mission. And Katy - watching her family embracing life and love again - knows she needs to let go before she can earn "her wings."
---
More info...
ISBN 13:

9780345443106

ISBN 10:

0345443101

Publisher:

Ballantine Books

Language:

English

Pages:

185

Size:

7.80" l x 5.20" w x 0.60" h