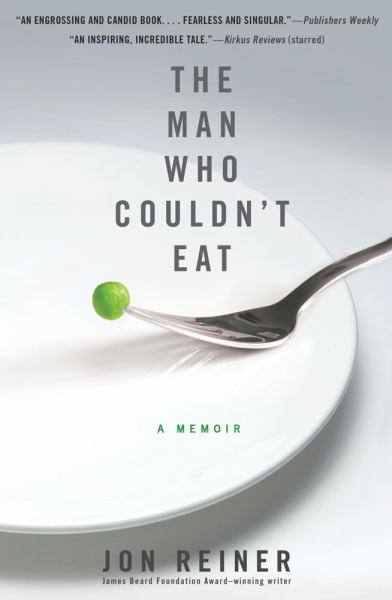 The Man Who Couldn't Eat
List Price:

$25.00

Our Price:

$4.99 USD

Qty Avail:

100+
View Cart » Gift Add to Wishlist
In the tradition of The Last Lecture and Three Cups of Tea, and inspired by his much-praised 2009 Esquire article, "The Man Who Couldn't Eat," a famed food writer chronicles his battle with Crohn's disease.

Jon Reiner was middle-aged, happily married with two children, living on Manhattan's Upper West Side, and acclimating to his role as primary parent-caregiver when he suffered a near-fatal collapse due to complications from his chronic battle with Crohn's disease. From that point, he was forbidden from eating food, fed intravenously, and denied the pleasures of taste, which, as an award-winning food writer, had been a central part of his life. In Curb Your Appetite, Reiner reinvents the foodoir, recounting what happens when a man obsessed with food cannot eat, and what happened to his family as a result. Coping with illness, unemployment, and financial ruin spun him into a deep depression, straining his relationship with his wife and children. It was this deprivation, ironically, that forced Jon to recognize what he'd been taking for granted.

Eloquent and powerful, this is one man's journey from deprivation and despair to ultimately acceptance and appreciation of what is truly important.
---
More info...
ISBN 13:

9781439192467

ISBN 10:

1439192464

Publisher:

Gallery Books

Language:

English

Pages:

313

Size:

9.50" l x 6.50" w x 1.00" h