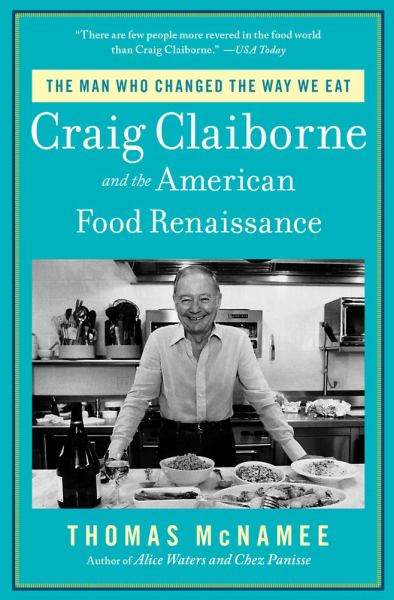 The Man Who Changed the Way We Eat: Craig Claiborne and the American Food Revolution
List Price:

$16.00

Our Price:

$4.99 USD

Qty Avail:

100+
View Cart » Gift Add to Wishlist
In 1957, America was a gastronomic wasteland. One man changed all that.
From his perch at the New York Times, Craig Claiborne led America's food revolution. He took readers where they had never been before, and brought Julia Child and Jacques Pepin to national acclaim. He introduced us to the foods and tools we take for granted today, from creme fraiche and balsamic vinegar to arugula and the salad spinner. And he turned dinner into an event - dining out, delighting your friends, or simply cooking for your family.
But the passionate gastronome led a conflicted personal life. Forced to mask his sexuality, he was imprisoned in solitude and searched for stable and lasting love. In The Man Who Changed the Way We Eat, acclaimed biographer Thomas McNamee unfolds a new history of American gastronomy and reveals in full a great man who until now has never been truly known.
---
More info...
ISBN 13:

9781451698442

ISBN 10:

1451698445

Publisher:

Free Press

Language:

English

Pages:

339

Size:

8.41" l x 5.39" w x 0.87" h