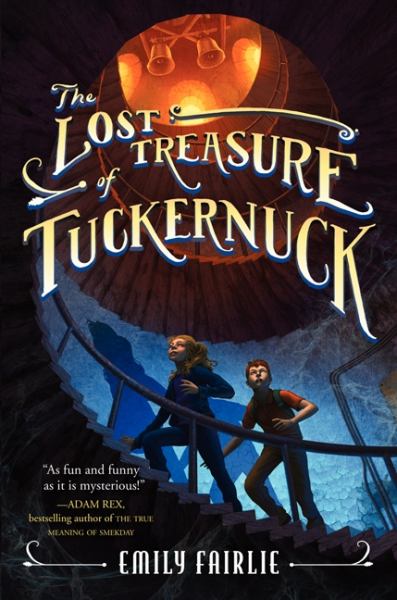 The Lost Treasure of Tuckernuck
List Price:

$16.99

Our Price:

$4.49 USD

Qty Avail:

100+
View Cart » Gift Add to Wishlist
Tips for solving the treasure challenge created by your crazy school founder over eighty years ago
By Laurie Madison and Bud Wallace, Grade 6
Be suspicious of student journalists. And maybe janitors, too.
Make friends with your ancient school librarian. If her blue hair freaks you out, get over it.
Be prepared to sing like an angel or, at the very least, like a pirate.
Never underestimate the usefulness of furry rodents (especially flesh-eating ones).
Avoid the English wing. Seriously. You don't want to go there.
Using a unique blend of notes, lists, and classic prose, The Lost Treasure of Tuckernuck tells the story of Bud and Laurie's quest to find the infamous Tutweiler Treasure. They're hot (or at least lukewarm) on the trail of clues, but time is running out—the school board wants to tear down Tuckernuck Hall. Can Bud and Laurie find the treasure before it's lost forever?
Emily Fairlie's memorable caper combines timeless mystery with humor in a treasure trove of wry wit, thrilling adventure, and undeniable heart.
---
More info...
ISBN 13:

9780062118905

ISBN 10:

0062118900

Publisher:

HarperCollins Publishers

Language:

English

Pages:

283

Size:

8.66" l x 5.77" w x 1.10" h