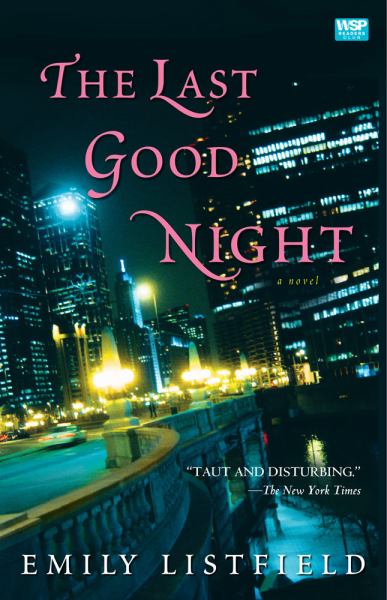 The Last Good Night
List Price:

$15.00

Our Price:

$4.99 USD

Qty Avail:

13
View Cart » Gift Add to Wishlist
Laura Barrett has it all -- a supportive husband, a beautiful baby daughter, and a career in television that has made her face familiar to millions. But there's a shadow over Laura's happiness. And when a man approaches her after she leaves work and calls her "Marta," Laura knows that what she's feared for so long has finally arrived. The postcard with the coffin on it confirms that her idyll is over.

Marta was a teenager, growing up on the wrong side of the tracks, when she did something terrible one night in a run-down motel, and she's been running from it ever since. For twenty years, Laura has been trying to erase Marta from her memory. Now a man from her past is confronting her, demanding answers. At first, Laura thinks she can control the situation. But suddenly, she's facing every mother's nightmare: her daughter is kidnapped.

To get her baby back, Laura's going to have to risk her marriage, her career, and her life, and finally face up to what happened that night so long ago.
---
More info...
ISBN 13:

9781416558750

ISBN 10:

1416558756

Publisher:

Washington Square Press

Language:

English

Pages:

357

Size:

8.26" l x 5.27" w x 1.08" h