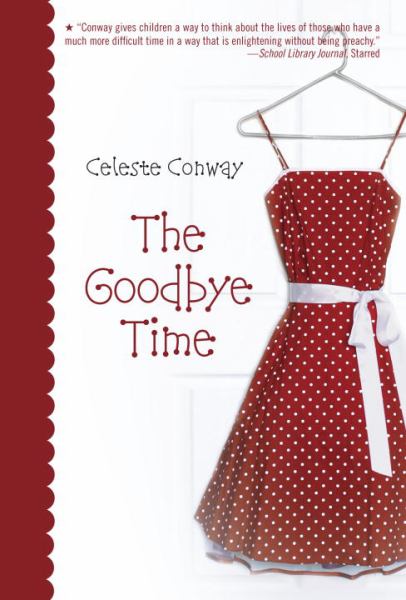 The Goodbye Time
List Price:

$5.99

Our Price:

$1.99 USD

Sale Price:

$1.69 USD

Qty Avail:

90
View Cart » Gift Add to Wishlist
As long as she can remember, twelve-year-old Anna has lived in the same Upper West Side apartment with her parents and genius brother Tom; she's attended the same close-knit private school and had the same best friend, Katie.
But then something changes. Katie's brother, who's severely mentally challenged, gets violent with her mother, and now he's going to have to live in a home, away from everything he knows. Suddenly Katie is angry with Anna, and just as quickly they're not friends anymore.
Anna's mom tells her that Katie just needs someone to be mad at right now, and that everything will be okay, but Anna knows that everything is changing. Against her will, Anna has entered The Goodbye Time-and things are changing faster than she can understand.
---
More info...
ISBN 13:

9780440422334

ISBN 10:

0440422337

Publisher:

Random House Children's Books

Language:

English

Pages:

98

Size:

7.40" l x 5.00" w x 0.40" h