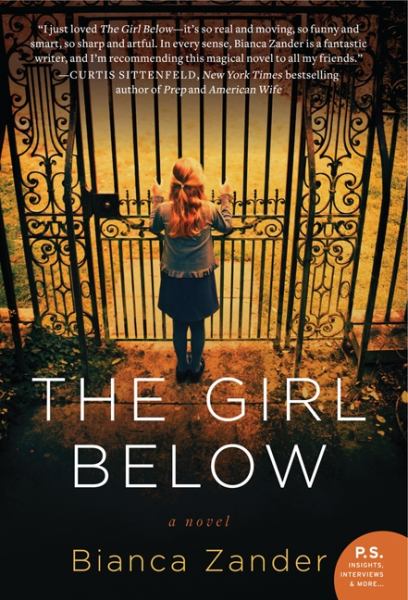 The Girl Below
List Price:

$14.99

Our Price:

$4.99 USD

Qty Avail:

49
View Cart » Gift Add to Wishlist
Suki Piper is a stranger in her hometown. . . .
After ten years in New Zealand, Suki returns to London, to a city that won't let her in. However, a chance visit with Peggy - an old family friend who still lives in the building where she grew up - convinces Suki that there is a way to reconnect with the life she left behind a decade earlier. But the more involved she becomes with Peggy's dysfunctional family, including Peggy's wayward sixteen-year-old grandson, the more Suki finds herself mysteriously slipping back in time - to the night of a party her parents threw in their garden more than twenty years ago, when something happened in an old, long-unused air-raid shelter. . . .
A breathtaking whirlwind of mystery, transgression, and self-discovery, Bianca Zander's The Girl Below is a haunting tale of secrets, human frailty, and dark memory that heralds the arrival of an extraordinary new literary talent.
---
More info...
ISBN 13:

9780062108166

ISBN 10:

0062108166

Publisher:

HarperCollins Publishers

Language:

English

Pages:

324

Size:

7.95" l x 5.47" w x 0.98" h