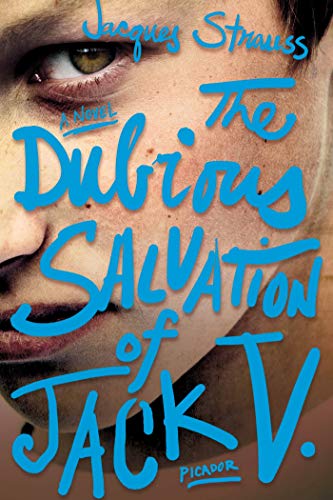 The Dubious Salvation of Jack V.
List Price:

$15.00

Our Price:

$3.99 USD

Qty Avail:

100+
View Cart » Gift Add to Wishlist
For eleven-year-old Jack Viljee, apartheid Johannesburg is a rational and simple place. Whether he's picking fights with his little sister or fretting over his possibly gay best friend, Jack can always depend upon Susie, his family's black maid, for a word of sympathy and approval. The Viljee household, in its small way, mimics the politics of South Africa. But Jack's little world is upset by the arrival of Percy, Susie's teenaged son. When Percy catches Jack in a shameful moment, Jack discovers that even small acts of revenge can have unimaginable consequences. Subversively smart and unapologetically funny, Jacques Strauss's The Dubious Salvation of Jack V. is a powerful debut from a fearlessly original voice.