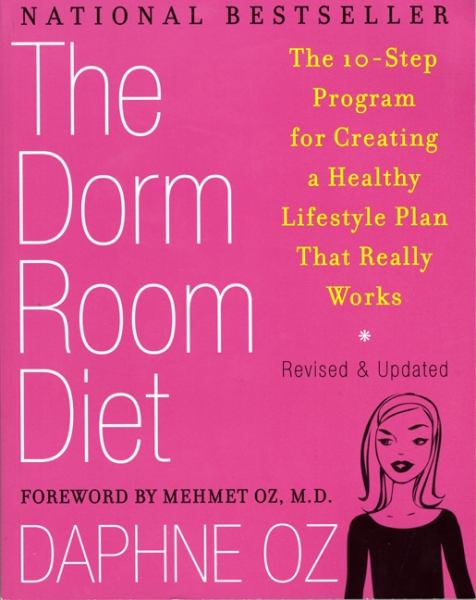 The Dorm Room Diet: The 10-Step Program for Creating a Healthy Lifestyle Plan That Really Works
List Price:

$16.95

Our Price:

$4.99 USD

Qty Avail:

7
View Cart » Gift Add to Wishlist
Figuring out how to eat right and stay healthy on your own is hard! Here is help from someone who's been there. Like many girls, Daphne Oz struggled with her weight as a teenager and couldn't stick with the extreme restrictions of fad diets. She was able to seize control over her health and her weight only when she recognized the golden opportunity offered by the transition to college life.
With the help of her father and grandfather, both cardiac surgeons, and her grandmother, a nutritional adviser, she figured out a whole new approach to managing her weight. How well did it work? You be the judge: In her first semester of college, she not only skipped the proverbial Freshman 15-she lost 10 pounds and became healthier than she had ever been. Now the secrets of her success are available to you. The Dorm Room Diet will keep you looking good, feeling great, and staying fit! Daphne's 8-step program shows you how to:
stop eating out of emotional need
navigate the most common danger zones at school for unhealthy eating
get the exercise you need, even in your small dorm room
choose vitamins and supplements wisely
relax and rejuvenate amid the stress of college life
The Dorm Room Diet will empower you to use your new found independence to create a healthy lifestyle while you're in college-and for the rest of your life.
---
More info...
ISBN 13:

9781557049155

ISBN 10:

1557049157

Publisher:

Newmarket Press

Language:

English

Pages:

288

Size:

9.25" l x 7.24" w x 0.91" h