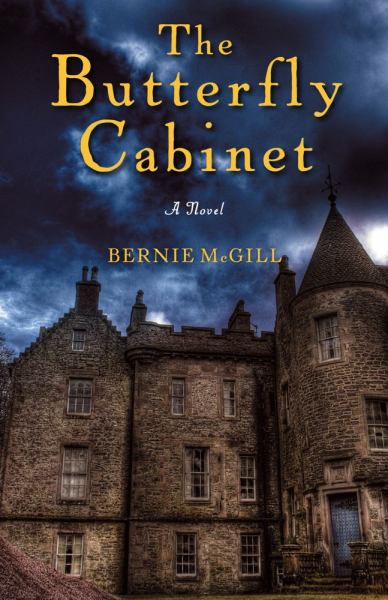 The Butterfly Cabinet
List Price:

$22.99

Our Price:

$4.99 USD

Qty Avail:

54
View Cart » Gift Add to Wishlist
A haunting, unforgettable debut novel—based on real events in late nineteenth-century Ireland—about two women linked by a tragic, seventy-year secret.

When Maddie McGlade, a former nanny now in her nineties, receives a letter from the last of her charges, she realizes that the time has come to unburden herself of a secret she has kept for decades: What really happened on the last day in the life of Charlotte Ormond, the four-year-old only daughter of the big house where Maddie was employed in her youth.

Award-winning author Bernie McGill has crafted a gorgeous, heart-stopping novel that touches powerfully on themes of motherhood, class, and religion. The Butterfly Cabinet unfolds in chapters that alternate between Maddie's story—as told to Anna, Charlotte's would-be great-niece—and the prison diaries of Charlotte's mother, Harriet, who was held responsible for her daughter's death. Proud and uncompromising, motherhood comes no more easily to Harriet than does her role as mistress of a far-flung Irish estate. When her daughter dies as the result of her punitive actions, the community is quick to condemn her. Harriet's prison diaries, which Maddie has kept hidden, together with Maddie's own revelations, build toward the chilling truth.

Suspenseful, moving, and thoroughly absorbing, The Butterfly Cabinet is a remarkable literary debut.
---
More info...
ISBN 13:

9781451611595

ISBN 10:

1451611595

Publisher:

Free Press

Language:

English

Pages:

227

Size:

9.00" l x 6.00" w x 1.00" h