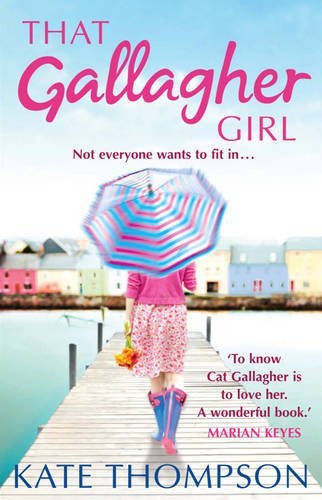 That Gallagher Girl
List Price:

$15.75

Our Price:

$4.99 USD

Qty Avail:

67
View Cart » Gift Add to Wishlist
Times are hard in the village of Lissamore on Ireland's West Coast. So it's lucky that free-spirited Cat Gallagher knows a thing or two about breaking and entering. When her beloved houseboat burns down she finds herself eyeing up the abandoned Villa which seems to suit her purposes admirably. But when a mystery buyer turns up, Cat is in a quandary. She needs money, a roof over her head and for the first time in her life Cat needs a helping hand
Rio Kinsella is also in a predicament. She is in possession of a secret that has the potential to transform not only her own life, but the lives of those dearest to her. Before long, Rio finds herself lost in a labyrinth of lies, deceit and good intentions gone wrong. Can the two women find a way through their problems?
That Gallagher Girl takes us back to the wonderful world of Lissamore with another heart-warming tale filled with a wonderful cast of characters.
Full of tears and laughter it is the perfect read for fans of Cathy Kelly and Maeve Binchy.
---
More info...
ISBN 13:

9781847561015

ISBN 10:

1847561012

Publisher:

Avon Books

Language:

English

Pages:

394

Size:

7.64" l x 5.04" w x 1.10" h