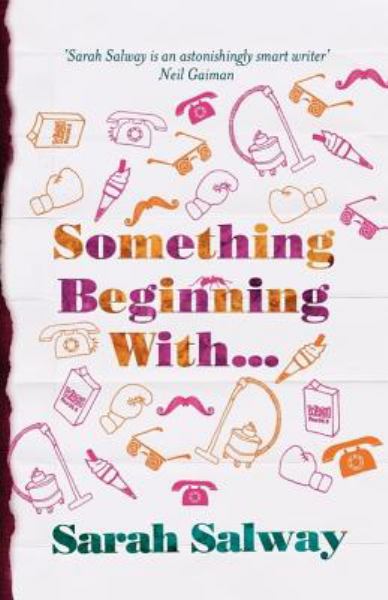 Something Beginning With...
List Price:

$16.99

Our Price:

$3.99 USD

Qty Avail:

31
View Cart » Gift Add to Wishlist
One of the great hidden gems of the past decade. Written in brief entries from 'Ambition' to 'Zzzzz' Salway's confident debut novel chronicles the existential ups and downs of British 20-something Verity Bell. The alphabetically arranged mini-chapters make for an inventive and episodic narrative, as Verity muses on her career (A is for Attitude: "I work as a secretary in the media! something I don't always talk about because some people seem to think I'm showing off"), her friendship with the fabulous Sally (B is for Best Friends: "my best friend, Sally, has become the mistress of a millionaire called Colin"), her feelings on Gwyneth Paltrow (G is for You-Know-Who: "If I looked like Gwyneth Paltrow, nothing could possibly go wrong in my life") and other issues of love, friendship and family. With both parents deceased, Verity clings to Sally as a sort of substitute family, but struggles with her insecurities and her envy of Sally's 'perfect' existence. She falls madly in love with a married man but, unsurprisingly, their steamy affair is not the solution to Verity's problems; rather, it exacerbates her self-doubt as she plays second fiddle to the wife and children. Ultimately, Verity's life takes an unexpected turn, and she emerges a stronger and more creative woman.
---
More info...
ISBN 13:

9780007368396

ISBN 10:

0007368399

Publisher:

Friday Fiction

Language:

English

Pages:

183

Size:

7.75" l x 5.20" w x 0.50" h