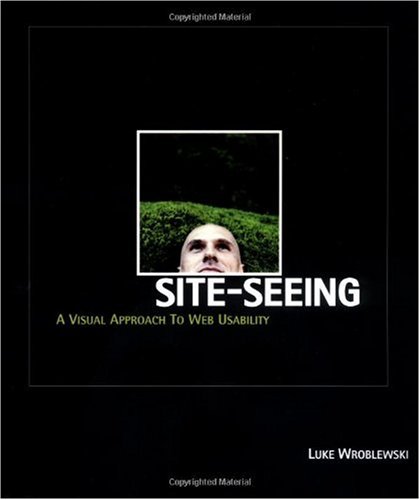 Site-Seeing: A Visual Approach to Web Usability
List Price:

$49.99

Our Price:

$7.99 USD

Qty Avail:

4
View Cart » Gift Add to Wishlist
-- A Visual Approach to Web usability takes a fresh approach to the hot topic of Web usability.

-- Shows readers how to apply good visual communications principles to make their Web sites more user-friendly.

-- A Visual Approach to Web Usability goes beyond the usual engineering approach to usability and instead teaches visual literacy for the Web. It shows how to create positive Web experiences.

-- Warning: Other usability books may be hazardous to your creativity! A Visual Approach to Web Usability shows that good usability means much more than fast downloads and no frames.

-- Shows how to balance look and feel, technology, and organization to create Web sites that are easy to navigate.

-- Packed with full-color examples that deconstruct "the good, the bad, and the ugly" of Web design. A Visual Approach to Web Usability graphically shows what works, what doesn't -- and why.
-- What it is: Web usability means designing sites so that a user can easily navigate the contents, obtain the information he seeks, and enjoy the experience enough so that he's likely to return! Many of the principles espoused in this and other usability books seem like common sense, yet the persistence of poorly designed sites on the Web shows that common sense may not be so common.
---
More info...
ISBN 13:

9780764536748

ISBN 10:

0764536745

Publisher:

Hungry Minds

Language:

English

Pages:

341

Size:

8.96" l x 8.00" w x 0.93" h