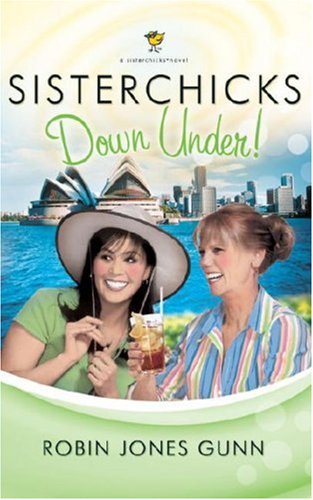 Sisterchicks Down Under!
List Price:

$12.99

Our Price:

$5.99 USD

Qty Avail:

1
View Cart » Gift Add to Wishlist
When Kathleen and her husband, Tony, pack up and fly off to New Zealand for Tony's three-month film job, Kathleen discovers more than her geography has flip-flopped. In the land down under, comfort food comes in a jar labeled "Vegemite," gardens sprout hobbit statues, and, if you're not careful, you just might venture into the Chocolate Fish café with feathers in your hair. Of course, the feathers could open up a conversation with fellow diner Jill, also a California girl and an instant Sisterchick. Together they take in a performance at the Sydney Opera House in Australia; hold "hands" with a mama kangaroo and greet her in-pocket joey; watch dolphins surf the New Zealand waves; and discover that, in a topsy-turvy land where "Bob's your uncle" is a statement that actually makes sense, one's heart is likely to fall head over heels into a deeper sense of God's love.
---
More info...
ISBN 13:

9781590524114

ISBN 10:

159052411X

Publisher:

Multnomah Books

Language:

English

Pages:

237

Size:

8.50" l x 5.50" w x 1.00" h