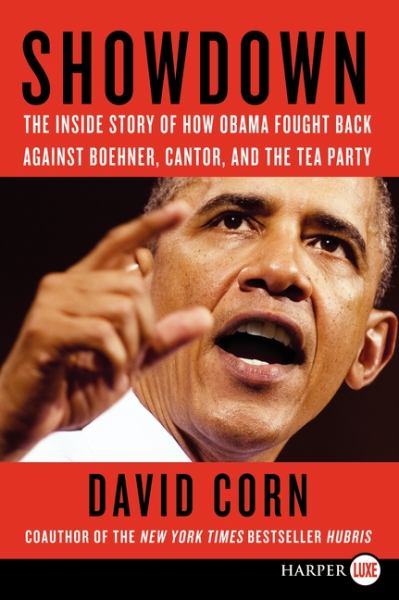 Showdown (Large Print)
List Price:

$26.99

Our Price:

$6.99 USD

Qty Avail:

1
View Cart » Gift Add to Wishlist
In Showdown, the veteran political journalist and New York Times bestselling author David Corn goes behind the scenes at the White House to recount the dramatic tale of the pivotal period of the Obama presidency, from the game-changing 2010 midterm elections to the beginning of the critical 2012 campaign season--a tumultuous time that tested the president as never before and set the stage for a titanic clash over the future of the nation.
Drawing on interviews with White House officials, Obama's inner circle, members of Congress, and others, Corn takes the reader into the Oval Office and the back rooms of Congress for a fast-paced account of the major events and captures the dilemmas faced by a president assailed by disappointed progressives and defiantly obstructionist Republicans determined to see his defeat.
The book offers revelations and an enlightening look at the turbulent American political scene during one of the most consequential moments of the nations history; it explains the fascinating and complicated leader at the heart of this vortex, Barack Obama.
---
More info...
ISBN 13:

9780062117113

ISBN 10:

0062117114

Publisher:

HarperCollins Publishers

Language:

English

Pages:

581

Size:

9.00" l x 6.00" w x 1.22" h