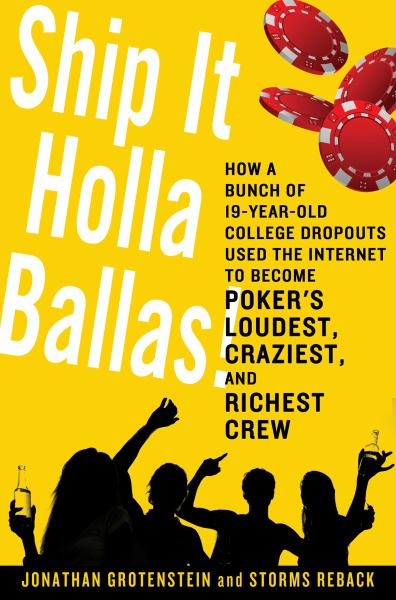 Ship It Holla Ballas!
List Price:

$25.99

Our Price:

$2.99 USD

Qty Avail:

100+
View Cart » Gift Add to Wishlist
To be a teenager in 2006 meant having grown up with the Internet. The dot-com bubble had come and gone, leaving in its wake a still maturing medium whose immense powers were not yet fully understood. It wasn't long before smart, resourceful young men used it to master the game of poker. They took advantage of online poker's lightning-fast pace and lackluster efforts at age verification to gain, in just a few months, the kind of experience that used to take a lifetime. Ship It Holla Ballas! is the story of the top crew to come out of this new world order. With handles like Good2cu, Apathy, and Raptor, they communicated through message boards and online chats, comparing hands, trading tips, developing previously unknown skills. They soon crushed the competition. Emerging from their dorm rooms and basements in places like Fort Worth, Texas, Okema, Michigan, and Toronto, Canada, they joined up in Vegas and parked themselves in a mansion, making millions by sticking it to the poker establishment. Along the way, they did what any red-blooded teenage boy with piles of cash and no responsibility would do: They partied like rock stars, transforming themselves from nerds with zero life skills into legends. Eventually, however, all parties end.
---
More info...
ISBN 13:

9781250006653

ISBN 10:

1250006651

Publisher:

St. Martin's Press

Language:

English

Pages:

309

Size:

9.44" l x 6.44" w x 1.21" h