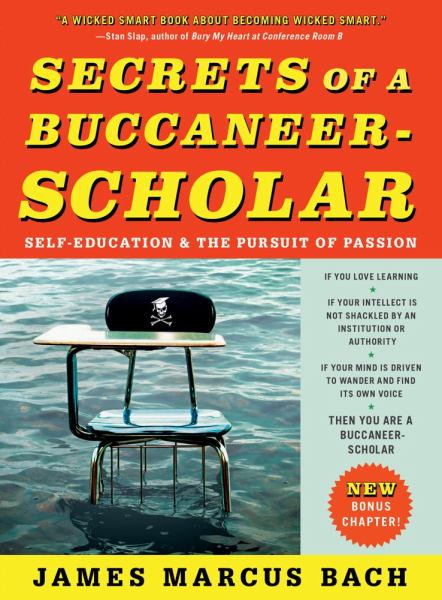 Secrets of a Buccaneer-Scholar
List Price:

$12.00

Our Price:

$4.99 USD

Qty Avail:

99
View Cart » Gift Add to Wishlist
If you love learning; if your intellect is not shackled by an institution or authority; if your mind is driven to wander and find its own voice…then you are a Buccaneer-Scholar!

The groundbreaking book that shows how nurturing our individual curiosities can help us lead more fulfilling personal and professional lives is now available in paperback—with a new bonus chapter—from the son of Richard Bach, the bestselling author of Jonathan Livingston Seagull .

Like so many young people, James Bach struggled in school, eventually dropping out at age sixteen. A few years later, he was leading a team at Apple Computer. Now an internationally recognized expert in the field of computer software testing, James has written this empowering book that shows how anyone can create his or her own education on his or her own terms. It is in relishing the learning process that anyone—from children struggling in school to professionals looking to jumpstart their careers—will find success. In his pithy and anecdotal style, James describes the relentless, whimsical, low-intensity learning process he calls "buccaneering." Blending personal stories with proven methodologies, Secrets of a Buccaneer-Scholar demonstrates that it is the people who chart their own course, who never stop learning, who will come to dominate this new world in which ideas are more important than training and innovation means more than credentials.
---
More info...
ISBN 13:

9781439109090

ISBN 10:

1439109095

Publisher:

Scribner Book Company

Language:

English

Pages:

205

Size:

7.44" l x 5.50" w x 0.54" h