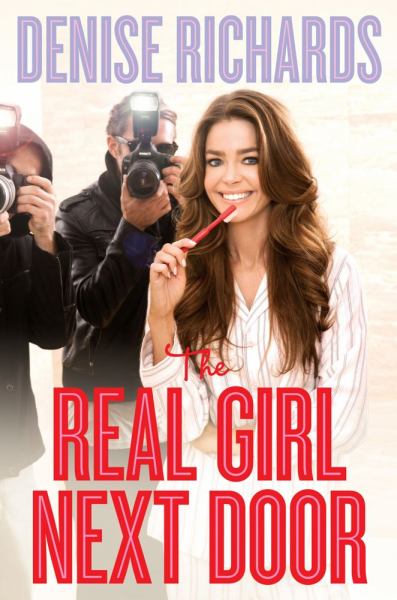 Real Girl Next Door
List Price:

$26.00

Our Price:

$5.99 USD

Qty Avail:

34
View Cart » Gift Add to Wishlist
Former model, actress, and reality television star Denise Richards shares her life in a raw, honest, and heartfelt memoir.

A former fashion model, Denise Richards became a well-known actress through such films as the sci-fi cult hit Starship Troopers, Wild Things in which she co-starred with Neve Campbell and Matt Dylan, and playing a Bond girl in The World Is Not Enough . She was also married to Charlie Sheen with whom she has two children. Her life changed dramatically after she divorced Sheen, and it threw her personal life into the public spotlight.

In addition to adjusting to life as a divorced single working mother of two small girls, Denise's mother died of cancer and she explores how the devastating loss affected her during this tumultuous time. Richards's book is an emotional and empowering memoir in which she shares her personal struggles in the hopes that she will touch readers with her story.

A small town girl at heart, Richards touches on universal themes of love and loss, as well as marriage, divorce, and motherhood, which will resonate with women of all ages. Likeable, down-to-earth, and devoted to her two daughters, Richards has faced her numerous obstacles with a healthy sense of humor and optimism. Raw, honest, and uplifting, My Story provides a message of hope in the face of even the most heartbreaking of challenges.
---
More info...
ISBN 13:

9781451633214

ISBN 10:

1451633211

Publisher:

Gallery Books

Language:

English

Pages:

277

Size:

9.50" l x 6.50" w x 1.00" h