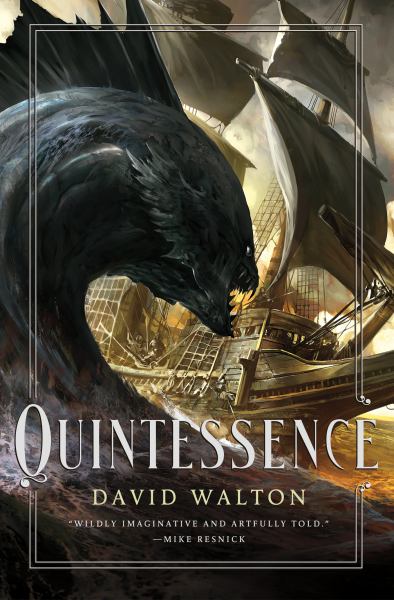 Quintessence
List Price:

$25.99

Our Price:

$3.99 USD

Qty Avail:

100+
View Cart » Gift Add to Wishlist
Quintessence is an Alternate History/Fantasy set 500 years ago in the Age of Exploration, full of alchemy, human dissection, sea monsters, betrayal, torture, religious controversy, and magic.
In Europe, the magic is thin, but at the edge of the world, where the stars reach down close to the Earth, wonders abound. This drives the bravest explorers to the alluring Western Ocean.
Christopher Sinclair is an alchemist who cares only about one thing: quintessence, a substance he believes will grant magical powers and immortality. And he has a ship. Fleeing an inquisition, physician Stephen Parris follows Sinclair to an island that perches on the edge of the world, bringing his daughter Catherine with him. The island is teeming with fantastical animals and alluring mysteries, and may hold the secret of immortality.
---
More info...
ISBN 13:

9780765330901

ISBN 10:

0765330903

Publisher:

Tor Books

Language:

English

Pages:

320

Size:

9.57" l x 6.46" w x 1.06" h