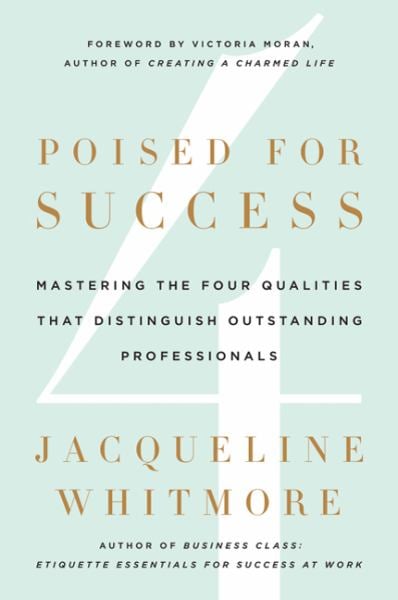 Poised for Success
List Price:

$21.99

Our Price:

$5.99 USD

Qty Avail:

100+
View Cart » Gift Add to Wishlist
In the past, the business world favored the aggressive "Type A" personality. But being courteous and thoughtful has proven to be a more effective way to win clients and influence others. In these unsettled times, we're all trying to get back to basics and your competitive advantage depends on your ability to use your emotional intelligence and social graces to take your career to the next level.

Of course, good business etiquette is important, as Whitmore taught readers in Business Class. But, she also knows that there is more to becoming invaluable at work than simply mastering good behavior. In order to be poised for success, you must cultivate what Jacqueline calls the four "P" qualities: Polish, Presence, Professionalism, and Passion.

Whitmore has discovered, over her 20 year career as a lifestyle and etiquette expert, that when people acquire these skills, they become more self-aware, more confident and comfortable in their own skin, and better able to communicate with others in a credible, authentic manner.
---
More info...
ISBN 13:

9780312600327

ISBN 10:

0312600321

Publisher:

St. Martin's Press

Language:

English

Pages:

178

Size:

8.91" l x 5.80" w x 0.83" h