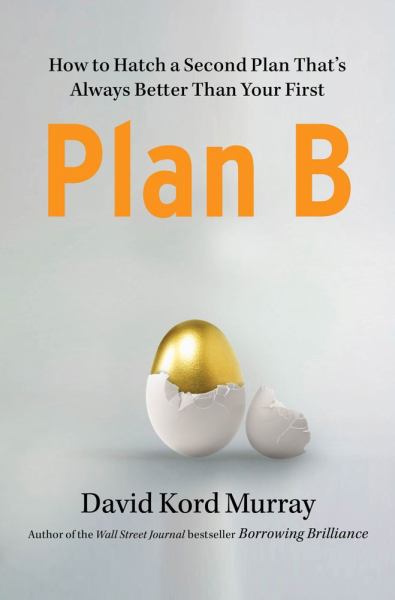 Plan B
List Price:

$26.00

Our Price:

$5.99 USD

Qty Avail:

23
View Cart » Gift Add to Wishlist
The author of the acclaimed Wall Street Journal bestseller Borrowing Brilliance reveals that the most important secret of successful business strategy is knowing how and when to switch from your Plan A to a more effective Plan B.

The failure of detailed strategic plans, which have taken a great deal of time and money to develop, is one of the worst problems in business. Former Fortune 500 executive and head of innovation at Intuit David K. Murray introduces that the key to successful execution of strategy is understanding that valiantly sticking to a well-thought out plan is the road to hell, whereas victory comes from learning to create an "adaptive plan" that easily evolves according to problems confronted, discoveries made, changing market conditions and the competition.

Murray writes in a lively style, telling a host of true stories of both brilliant adaptations of strategy and devastating failures to do so from his own career as an entrepreneur, aerospace engineer, and corporate innovation chief, as well as from leading companies, the history of war, and even the Apollo space program. He shows that while the traditional approach to developing strategy is based on predicting the future, all such predictions are fundamentally flawed, introducing a fascinating range of research that reveals why our predictions will always be off base. He then introduces his innovative "Plan B planning process," detailing exactly the steps we must take to craft a strategy with sufficient flexibility and presenting a powerful set of methods for adapting that plan throughout the execution process. Plan B is a groundbreaking work on a vitally important business issue that is also a joy to read.
---
More info...
ISBN 13:

9781439198353

ISBN 10:

1439198357

Publisher:

Free Press

Language:

English

Pages:

258

Size:

9.00" l x 6.00" w x 1.20" h