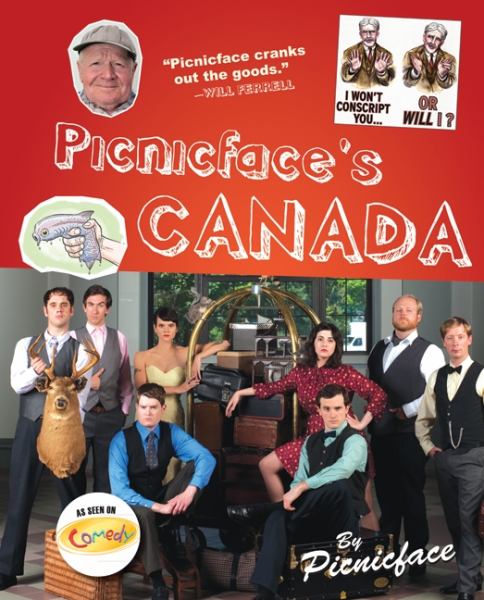 Picnicface's Canada
List Price:

$27.99

Our Price:

$7.99 USD

Qty Avail:

7
View Cart » Gift Add to Wishlist
Based in Halifax, Nova Scotia, the comedy troupe Picnicface and their unique, absurdist style has quickly caught on with millions of YouTube viewers in North America and around the world. Their videos have been seen over forty million times and more than 70,000 fans have subscribed to their YouTube channel. In this, their first book, the popular group explores Canada and Canadians - our culture and customs, history, people, geography and more - including the following:
The Stompin' Tom Connors dance chart
Popular Canadian haircuts
The guide to upholding Canadian modesty
Virgin Mary sightings in Canada
Common expressions of Prince Edward Island
The guide to Urban vs. Rural Canada
Prime Ministerial anagrams
Famous Canadian wizards
Moments in bear-related news
Packed with photos and illustrations,Picnicface's Canada follows in the vein of Jon Stewart's America and Will Ferguson's Why I Hate Canadians and may be the most entertaining and irreverent examination of Canada ever.
---
More info...
ISBN 13:

9781554684892

ISBN 10:

1554684897

Publisher:

Harper Collins Publisher

Language:

English

Pages:

212

Size:

10.35" l x 8.25" w x 0.69" h