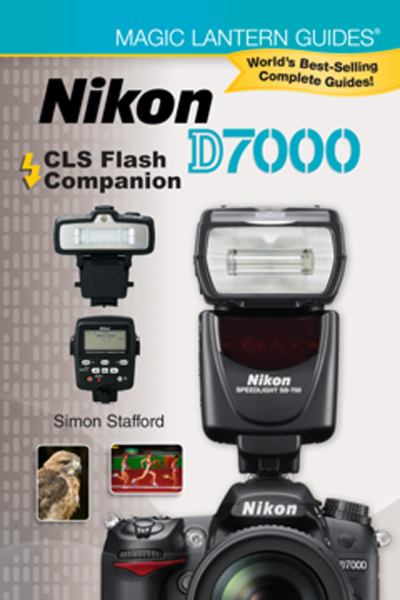 Nikon D7000 CLS Flash Companion (Magic Lantern Guides)
List Price:

$19.95

Our Price:

$7.99 USD

Qty Avail:

1
View Cart » Gift Add to Wishlist
The complete guide to Nikon flash!
Packed with diagrams, instructions, and tips,Magic Lantern is the world's most popular brand of camera guide, and now this camera-specific, flash system-specific companion guide takes the photographer deep into Nikon's advanced but complicated Creative Lighting System. It covers every flash unit and its features, explains how it functions with specific cameras, and includes insider techniques from photographers who shoot with the camera.
This flash guide will help you get the most from your gear by:
o Cutting through the clutter: this guide is written specifically for the Nikon D7000 and the Nikon Creative Lighting System, and does not feature unnecessary general how-tos. Instead it thoroughly explains every feature and menu option in easy-to-understand language.
o Showing you how to use every flash function such as TTL control, the flash synchronization modes, manual flash exposure control, wireless flash control, and more-expert advice that will improve your results.
o Unraveling the mysteries of flash with simple tips you can apply every time you shoot: learn about front and rear sync, how to balance foreground and background brightness, how best to use fill flash, and much more.
---
More info...
ISBN 13:

9781600597213

ISBN 10:

1600597211

Publisher:

Pixiq

Language:

English

Pages:

224

Size:

7.50" l x 5.00" w x 0.50" h