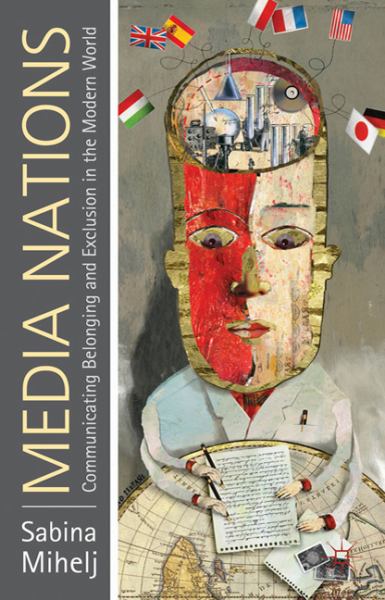 Media Nations: Communicating Belonging and Exclusion in the Modern World
List Price:

$90.00

Our Price:

$54.99 USD

Qty Avail:

2
View Cart » Gift Add to Wishlist
Media Nations: Communicating Belonging and Exclusion in the Modern World provides an original interdisciplinary introduction to the study of the media and nationalism in the modern world. Building on a range of international case studies and taking into account recent debates about globalization, cosmopolitanism and alternative modernities, Sabina Mihelj offers an
insightful analysis that:
 
* Argues for the continuing relevance of concepts such as nationalism and national identity in understanding the global patterns of mediated communication and identification * Bridges the gap between text-based analysis of national imagination and the more sociological concerns with the impact of media institutions and the broader political and economic context * Challenges the tacit ethnocentrism of existing debates, and opens up the study of nationalism and mass communication to the multiple trajectories of modernity around the globe   Media Nations is an important and timely contribution to debates on the media, nationalism and modernity. NOTE: This is a Scratch and Dent book and may have noticeable dents, scratches and various other cosmetic issues as well as torn or missing dust jacket. These items are only guaranteed to be structurally complete and readable and therefore are sold as is.
---
More info...
ISBN 13:

9780230231856

ISBN 10:

0230231853

Publisher:

Palgrave Macmillan

Language:

English

Pages:

220

Size:

9.00" l x 6.00" w x 0.56" h