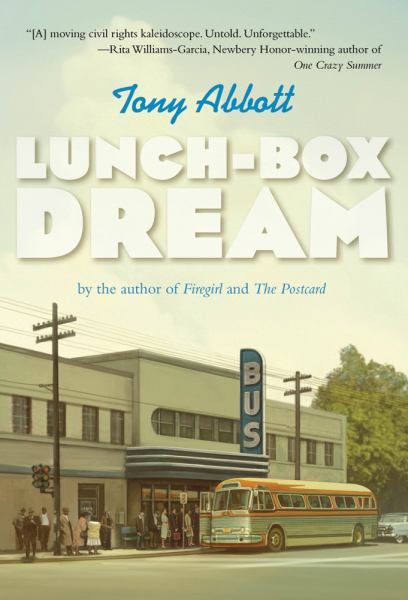 Lunch-Box Dream
List Price:

$9.99

Our Price:

$1.99 USD

Qty Avail:

100+
View Cart » Gift Add to Wishlist
Bestselling author Tony Abbott tells a provocative story about racial tensions in 1959 America.

Bobby and his family are visiting Civil War battlefields on the eve of the war's centenary, while inside their car, quiet battles rage. When an accident cuts their trip short, they return home on a bus and witness an incident that threatens to deny a black family seats. What they don't know is the reason for the family's desperation to be on that bus: a few towns away, their child is missing.

Lunch-Box Dream presents Jim Crow, racism, and segregation from multiple perspectives. In this story of witnessing without understanding, a naively prejudiced boy, in brief flashes of insight, starts to identify and question his assumptions about race.
---
More info...
ISBN 13:

9781250016683

ISBN 10:

1250016681

Publisher:

Square Fish

Language:

English

Pages:

178

Size:

7.67" l x 5.14" w x 0.56" h