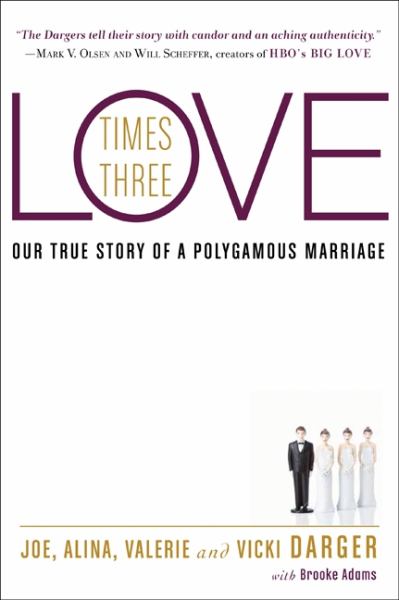 Love Times Three
List Price:

$14.99

Our Price:

$4.49 USD

Qty Avail:

17
View Cart » Gift Add to Wishlist
He runs his own business and coaches Little League. She drives a minivan, and she'd be lost without her trusty BlackBerry. They go on date nights. Their kids attend public schools, play sports, and take music lessons. They live in a roomy house in the burbs. They're about as mainstream as families come.
They're also polygamists.
Love Times Three, the first-ever memoir of a polygamous family, is a riveting inside look at a world most of us can hardly imagine, revealing the extraordinary workings of the Dargers' day-to-day life.
In this intimate, inside story, the Dargers explain why they chose this path despite the pressures of keeping their relationships secret and the jealousy and personal challenges that naturally ensue, why they believe polygamy should be an accepted lifestyle, and, ultimately, why they hope that by revealing their way of life in public, laws that criminalize their lifestyle might change.
---
More info...
ISBN 13:

9780062074065

ISBN 10:

0062074067

Publisher:

HarperCollins Publishers

Language:

English

Pages:

294

Size:

9.00" l x 5.75" w x 0.79" h