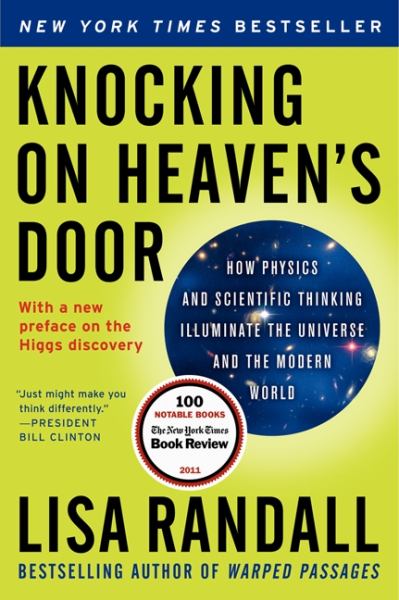 Knocking on Heaven's Door
List Price:

$16.99

Our Price:

$3.99 USD

Qty Avail:

1
View Cart » Gift Add to Wishlist
One of Time magazine's 100 most influential people in the world and the bestselling author of Warped Passages, Lisa Randall is an expert in both particle physics (the study of the smallest objects we know of) and cosmology (the study of the largest). In this, her most recent book, Randall takes us on an amazing tour through the latest developments in physics - including a new preface explaining the thrilling discovery of the Higgs boson - and the theoretical concepts underlying this work.

Knocking on Heaven's Door also explores the role of risk, creativity, uncertainty, beauty, and truth in scientific thinking. Through provocative conversations with leading figures in other fields, including chef David Chang, forecaster Nate Silver, and screenwriter Scott Derrickson, and through reflections on her own work, Randall makes an impassioned argument in defense of science.

NOTE: This is a Scratch and Dent book and may have noticeable dents, scratches and various other cosmetic issues as well as torn or missing dust jacket. These items are only guaranteed to be structurally complete and readable and therefore are sold as is.