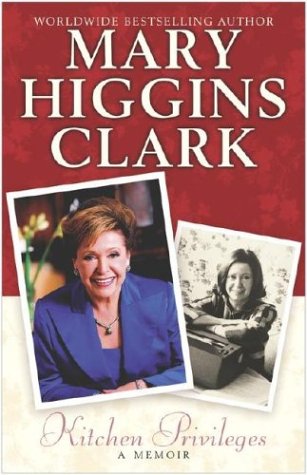 Kitchen Privileges
List Price:

$13.00

Our Price:

$4.99 USD

Qty Avail:

100+
View Cart » Gift Add to Wishlist
Even as a young girl, growing up in the Bronx, Mary Higgins Clark knew she wanted to be a writer. The gift of storytelling was a part of her Irish ancestry, so it followed naturally that she would later use her sharp eye, keen intelligence, and inquisitive nature to create stories about the people and things she observed.

Along with all Americans, those who lived in New York City's borough of the Bronx suffered during the Depression. When Mary's father died, her mother, deciding to open the family home to boarders, placed a discreet sign next to the front door that read, Furnished Rooms: Kitchen Privileges. Very shortly the first in a succession of tenants arrived: a couple dodging bankruptcy who moved in with their wild-eyed boxer; a teacher who wept endlessly over her lost love; a deadbeat who tripped over a lamp while trying to sneak out in the middle of the night . . .

The family's struggle to make ends meet; her days as a scholarship student in an exclusive girls' academy; her after-school employment as a hotel switchboard operator; the death of her beloved older brother in World War II; her brief career as a flight attendant for Pan Am; her marriage to Warren Clark, on whom she'd had a crush for many years; sitting at the kitchen table, writing stories, and finally selling the first one for one hundred dollars - all these experiences figure into Kitchen Privileges, as does her husband's untimely death, which left her a widowed mother of five.
---
More info...
ISBN 13:

9780743412612

ISBN 10:

0743412613

Publisher:

Pocket Books

Language:

English

Pages:

208

Size:

8.35" l x 5.35" w x 0.67" h