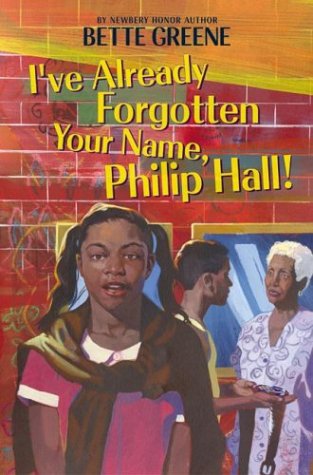 I've Already Forgotten Your Name, Philip Hall!
List Price:

$16.89

Our Price:

$4.99 USD

Sale Price:

$4.24 USD

Qty Avail:

12
Library Binding
View Cart » Gift Add to Wishlist
Join the irrepressible Beth Lambert as she goes home after a long visit with her grandmother in Walnut Ridge, Arkansas. Beth is happy to see her friends the Pretty Pennies, and even happier to see her family (and eat her mother's fried turkey, tamale pie, and floradora potatoes), but she might just be happiest of all to see her best friend, Philip Hall. But not for long, because Philip gets it into his head (with a little help from Beth) that she made a new friend in Walnut Ridge -- a boyfriend. Now Philip won't rest until he meets this "nutty Walnutter" face-to-face in an arm-wrestling match in front of the whole town. There's only one problem -- Beth's new friend doesn't exist. She made him up! Once again Beth's mouth has gotten her into trouble. And once again she'll have to do some fast talking to see if she can get herself out of it.
---
More info...
ISBN 13:

9780060518363

ISBN 10:

0060518367

Publisher:

HarperCollins Publishers

Language:

English

Pages:

167

Size:

8.25" l x 5.50" w x 0.69" h