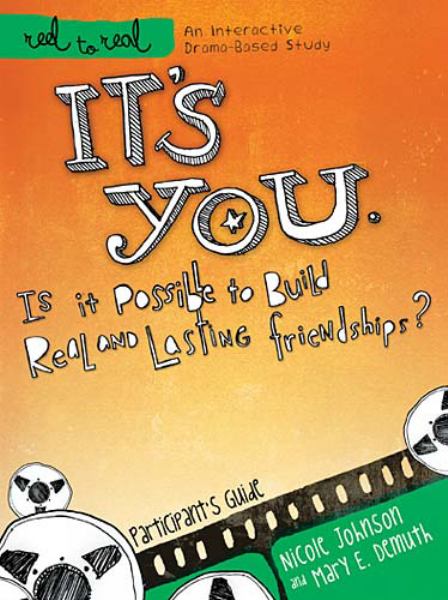 It's You: Is It Possible to Build Real and Lasting Friendships?
List Price:

$5.99

Our Price:

$1.99 USD

Sale Price:

$0.79 USD

Qty Avail:

79
View Cart » Gift Add to Wishlist
Friends make a life. And sometimes they break it. That's why the "It's You" study helps you to deal with all sorts of friendship issues. Like what happens to your friendships when the opposite sex is introduced? Or how do you deal with deep misunderstandings and the craziness of rumors? And what happens when you mix in faith to the whole scheme? How can you thrive when so much chaos and stress reigns? Featuring "live" dramas from the REVOLVE tour in combination with Bible study, the Reel to Real Interactive Drama-Based Study Series addresses the questions and issues - both serious and frivolous - that hit at the heart of teens. Designed for individual or group study, the "It's You" participant's guide helps individuals and groups explore what's been exposed through the dramas and dig deeper into how to live differently in this changing world. The Participant's Guide includes: Questions that help you explore your heart. Artsy activities that help you interact with the topic. Surprising Bible study insights. iTunes lists and links to cool blogs, Web sites, and videos.
---
More info...
ISBN 13:

9781418546359

ISBN 10:

1418546356

Publisher:

Thomas Nelson

Language:

English

Pages:

79

Size:

7.40" l x 5.50" w x 0.40" h