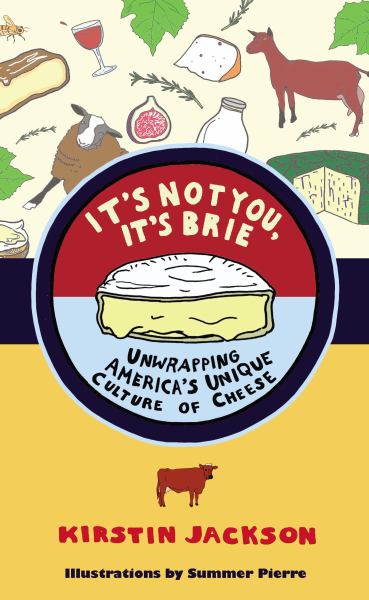 It's Not You, It's Brie
List Price:

$19.00

Our Price:

$3.99 USD

Qty Avail:

100+
View Cart » Gift Add to Wishlist
There's more to American cheese than tangerine orange or white bricks.
In It's Not You, It's Brie, cheese expert Kirstin Jackson tells the whole cheese story. Through fifty American cheese profiles, she takes us "backstage" into underground caves, into funky scents and traditions that link today's cheese makers to American history. You'll meet the people who dedicate their lives to artisan cheese - from those who run generations-old family farms to others who ditched their day job to start a dairy.
Jackson groups the cheeses into sixteen styles ranging from American Originals to Mixed Milk, explaining how each one's unique flavors, appearance, and production practices have come to define its style.
---
More info...
ISBN 13:

9780399537660

ISBN 10:

039953766X

Publisher:

Perigee Trade

Language:

English

Pages:

224

Size:

8.48" l x 5.64" w x 0.85" h