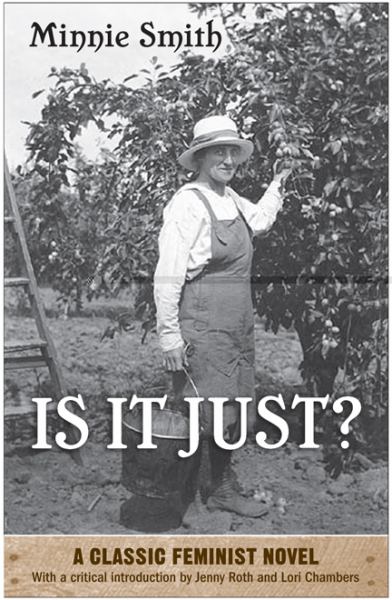 Is It Just?
List Price:

$24.95

Our Price:

$4.99 USD

Qty Avail:

2
View Cart » Gift Add to Wishlist
Minnie Smith's (ca. 1874-1933) feminist domestic novel, Is It Just?, is a harsh critique of the injustices perpetuated by male-dominated society and law. Published in 1911, it tells the tragic story of Mary Pierce, who, through the actions of her selfish and lazy husband, loses her land, her social standing, and ultimately her life.
In Is It Just?, the conventions of the domestic novel - episodic presentation, stock characters, contrived plots, and romantic conclusions - illustrate the superiority of female values and argue for expanded social, political, and legal rights for women. A critical introduction by Jenny Roth and Lori Chambers frames Smith's specific references to the laws and social geography of British Columbia, situating the novel in relation to its historic and literary importance. This unique work of domestic literature adds to our limited library of Canadian feminist writings of the first wave.
---
More info...
ISBN 13:

9781442611573

ISBN 10:

144261157X

Publisher:

University of Toronto Press

Language:

English

Pages:

135

Size:

8.58" l x 5.50" w x 0.40" h