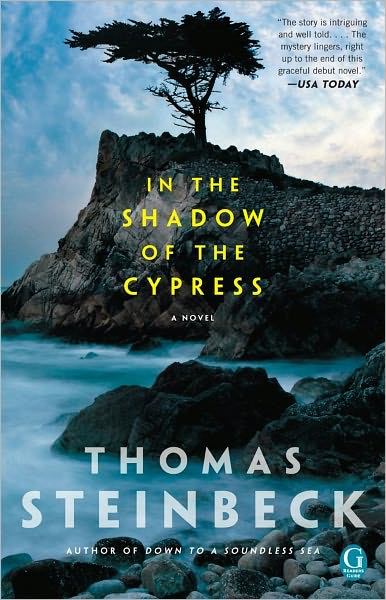 In the Shadow of the Cypress
List Price:

$15.00

Our Price:

$4.99 USD

Qty Avail:

100+
View Cart » Gift Add to Wishlist
Told partially through the journals of Doctor Charles H. Gilbert, a Stanford professor of marine biology in 1906, the novel delves into the mysterious discovery - and subsequent disappearance - of ancient inscribed jade artefacts on California's Monterey Peninsula. If real, these objects would indicate an Asian presence much earlier than thought in the New World.

When the Chinese fishing village on China Point where the artefacts were found is burned to the ground in less than an hour, arson is suspected. But who would do such a thing, and why? Controversy surrounds these stones and causes conflicting opinions about the proper fate of these artefacts. Should they be sent home to China or reburied where they were found?

A wealthy Chinese businessman wins out and agrees to pay for their transport back to the homeland. He sends his nephew down from San Francisco to insure safe passage. But a tragic explosion strikes the boat just as it is carrying these relics to the steamship that is to take them home and they are lost at sea.

It's not until nearly a hundred years later that two young scholars, one a surfing marine biologist and the other an ancient languages expert, grandson of the original merchant, join forces and attempt to raise the sunken treasure with modern sophisticated devices. But even this might not be enough to thwart the wishes and wisdom of their powerful elders.
---
More info...
ISBN 13:

9781439169919

ISBN 10:

1439169918

Publisher:

Gallery Books

Language:

English

Pages:

246

Size:

8.25" l x 5.31" w x 0.90" h