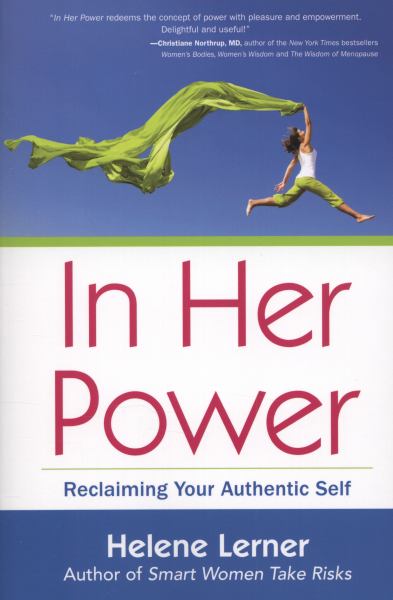 In Her Power: Reclaiming Your Authentic Self
List Price:

$14.00

Our Price:

$3.99 USD

Sale Price:

$3.39 USD

Qty Avail:

100+
View Cart » Gift Add to Wishlist
Helene Lerner addresses the self-sabotaging behaviors that veil a person's full potential and helps women everywhere achieve confidence, creativity, and intimacy in every aspect of life from careers to friendships.
Despite all its advances for women, the feminist movement did not focus on personal or spiritual fulfillment. As a result, a majority of women today experience a painful gap between their highest potential and the way they live their lives. In Her Power shares the information and tools women need to flourish and create a new future.
Renowned women's advocate Helene Lerner reveals the nine most common self-sabotaging habits that hold women back today, while offering a series of effective exercises, fun quizzes, and uplifting stories to help them meet these hurdles head-on and unleash their greatest confidence, creativity, and intimacy.
In Her Power is a breakthrough resource for all women who seek to be empowered, compassionate, and authentic.
---
More info...
ISBN 13:

9781582702704

ISBN 10:

1582702705

Publisher:

Atria Books

Language:

English

Pages:

190

Size:

8.45" l x 5.51" w x 0.54" h