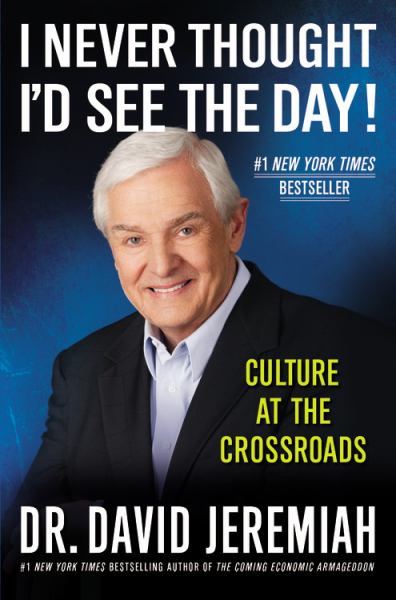 I Never Thought I'd See the Day!
List Price:

$14.99

Our Price:

$3.99 USD

Qty Avail:

30
View Cart » Gift Add to Wishlist
Many people are blind to the destructive cultural trends of the day. At the same time, others see the dangers but are too quick to minimize the negative impact these trends are having on society. Then there are those who see the chaos all around them but believe that resistance to the prevailing culture is useless. In the middle of all this confusion, Dr. David Jeremiah issues a prophetic warning: "We must understand that we are in a war for the very heart and soul of civilization or the consequences will be catastrophic." In I Never Thought I'd See the Day!, Dr. Jeremiah identifies the nine major indicators of this looming disaster and then issues a strategy for turning the tide and equips us with the weapons we need for the battle ahead. Above all, he brings a message of hope that our "culture at the crossroads" can be put back on the right path.
---
More info...
ISBN 13:

9780446565967

ISBN 10:

0446565962

Publisher:

FaithWords

Language:

English

Pages:

315

Size:

7.99" l x 5.15" w x 0.97" h