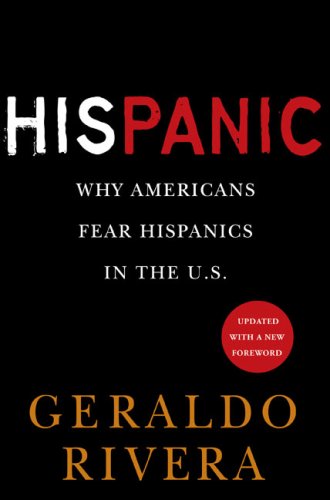 His Panic: Why Americans Fear Hispanics in The U.S.
List Price:

$15.00

Our Price:

$3.99 USD

Sale Price:

$3.39 USD

Qty Avail:

78
View Cart » Gift Add to Wishlist
Since his infamous confrontation with Bill O'Reilly on The O'Reilly Factor, Emmy-award-winner Geraldo Rivera has examined what makes the issue of illegal Hispanic immigration so complex. With widespread fury and frustration directed at Hispanics, the nation's largest minority, this may be the single most divisive issue in America today -- with some citizens blaming illegal immigrants for everything from terrorism to the spread of disease and the loss of jobs. With unbiased analysis, Rivera exposes the hypocrisy, racism, and ignorance behind anti-immigration sentiments, from both extremists and otherwise ordinary Americans. An unflinching look at one of today's biggest issues -- and a vital contribution to the ongoing debate -- His Panic is destined to reshape the way Americans view the future of this country.
---
More info...
ISBN 13:

9780451226099

ISBN 10:

0451226097

Publisher:

Penguin Books

Language:

English

Pages:

263

Size:

9.05" l x 5.92" w x 0.71" h