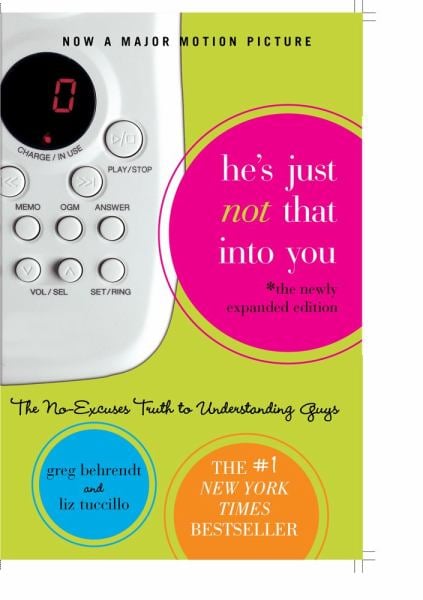 He's Just Not That into You: The No-Excuses Truth to Understanding Guys (Newly Expanded Edition)
List Price:

$14.99

Our Price:

$2.49 USD

Qty Avail:

3
View Cart » Gift Add to Wishlist
For ages women have come together over coffee, cocktails, or late-night phone chats to analyze and obsess over the puzzling behavior of men. Greg Behrendt and Liz Tuccillo are here to say that - despite good intentions - it's an utter waste of time. Men are not complicated, although they'd like women to think they are. And there are no mixed messages. The truth may be: He's just not that into you.

Straightforward and sensible, He's Just Not That Into You educates otherwise smart women on how to tell when a guy just doesn't like them enough, so they can stop wasting time making excuses for a dead-end relationship.

NOTE: This is a Scratch and Dent book and may have noticeable dents, scratches and various other cosmetic issues as well as torn or missing dust jacket. These items are only guaranteed to be structurally complete and readable and therefore are sold as is.
---
More info...
ISBN 13:

9781416909774

ISBN 10:

141690977X

Publisher:

Simon & Schuster

Language:

English

Pages:

187

Size:

8.25" l x 5.50" w x 0.60" h