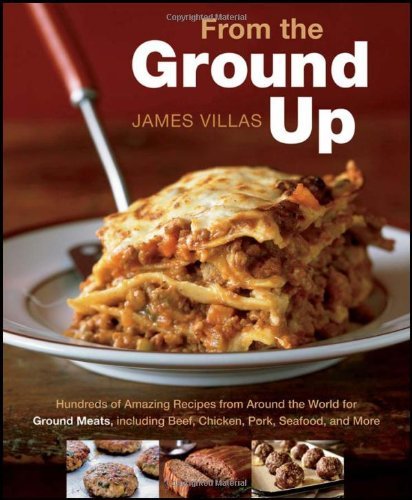 From the Ground Up
List Price:

$22.99

Our Price:

$9.99 USD

Qty Avail:

72
View Cart » Gift Add to Wishlist
Much like he did for his acclaimed The Bacon Cookbook, James Villas has set his sights on one of America's favorite foods -- ground meat. In fact you could look in the refrigerator or freezer of just about any home in American and find a package or two of ground beef (or chicken or turkey), and who doesn't have a favorite family recipe for hamburgers, meatloaf, or chilli?

And yet as famously American as those recipes are, almost every cuisine of the world has loved recipes for ground meat, from Jamaican beef patties to Cuban picadillo to Mexican tacos to Greek moussaka.

Ground meats are usually the best-priced cuts at the supermarket, but even though this book should have great appeal during tough economic times like these, it's also likely to become perennial backlist seller as an amazing, international compendium of comfort food recipes.

The book will be both affordably priced and packed with recipes for all kinds of ground meats, not just beef, including turkey, chicken, pork, lamb, and even seafood

.

And because the book is written by James Villas, it will be impeccably researched and well written, with flawless recipes, history, and culture. And much like Villas's The Glory of Southern Cooking and Pig: King of the Southern Table, this book is sure to be very favorably reviewed.
---
More info...
ISBN 13:

9780470571651

ISBN 10:

0470571659

Publisher:

Wiley

Language:

English

Pages:

404

Size:

8.90" l x 7.40" w x 1.20" h